The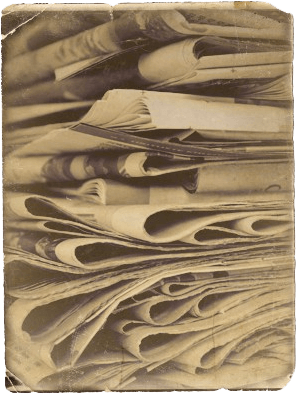 Italian press always follows with great interest and curiosity the archaeological discoveries carried out by Italian archaeologists not only in Italy, but also in foreign countries.
On the right side, under Press review, the reader can access articles from Italian and foreign newspapers on the archaeological activities and discoveries that Professor Alessandro de Maigret and his collaborators of the Italian Mission carried out in Yemen under the auspices of IsMEO first, then IsIAO, and University of Naples L'Orientale.
The articles are presented in chronological order, from 1980, the first year of the Italian Archaeological Mission's surveys in Yemen, until the most recent activities in 2010. After this date archaeological activities ended for internal security reasons.
Since March 2015, Yemen suffered war and armed conflict that have greatly damaged the Country's archaeological heritage and has placed its cultural identity at risk.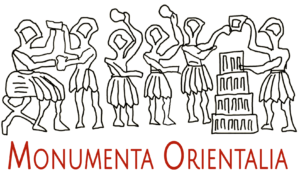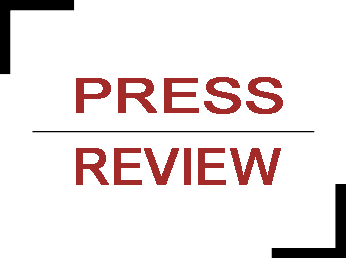 | YEAR | NEWSPAPER | TYPE | LINK |
| --- | --- | --- | --- |
| 1980 | Ansa | PDF | |
| 1980 | Ath-Thawrah | JPG | |
| 1982 | Il Tempo | PDF | |
| 1982 | Neue Presse | PDF | |
| 1983 | Ath-Thawrah | PDF | |
| 1983 | L'Ora | PDF | |
| 1984 | Panorama | PDF | |
| 1984 | Ath-Thawrah | PDF | |
| 1984 | Ath-Thawrah | PDF | |
| 1984 | Ath-Thawrah | PDF | |
| 1984 | Ath-Thawrah | PDF | |
| 1984 | Ath-Thawrah | PDF | |
| 1984 | Ath-Thawrah | PDF | |
| 1984 | Ath-Thawrah | PDF | |
| 1984 | Ath-Thawrah | PDF | |
| 1985 | Brescia Oggi | PDF | |
| 1985 | Corriere della Sera | PDF | |
| 1985 | Il Giornale d'Italia | PDF | |
| 1985 | Il Mattino di Padova | PDF | |
| 1985 | Il Mattino | PDF | |
| 1985 | Il Messaggero | PDF | |
| 1985 | Il Resto del Carlino | PDF | |
| 1985 | Il Tempo | PDF | |
| 1985 | La Gazzetta di Parma | PDF | |
| 1985 | La Nazione | PDF | |
| 1985 | La Notte | PDF | |
| 1985 | La Sicilia | PDF | |
| 1985 | La Stampa | PDF | |
| 1985 | L'Arena di Verona | PDF | |
| 1985 | L'Eco di Bergamo | PDF | |
| 1985 | Ath-Thawrah | PDF | |
| 1985 | Ath-Thawrah | PDF | |
| 1985 | Ath-Thawrah | PDF | |
| 1985 | Ath-Thawrah | PDF | |
| 1985 | Ath-Thawrah | PDF | |
| 1985 | Ath-Thawrah | PDF | |
| 1986 | Corriere della Sera | PDF | |
| 1986 | Frankfurter Allgemeine Zeitung | PDF | |
| 1986 | Il Giornale d'Italia | PDF | |
| 1986 | Il Giorno | PDF | |
| 1986 | Il Tempo | PDF | |
| 1986 | International Courier | PDF | |
| 1986 | La Provincia Pavese | PDF | |
| 1986 | La Stampa | PDF | |
| 1986 | Panorama | PDF | |
| 1986 | Ath-Thawrah | PDF | |
| 1986 | Ath-Thawrah | PDF | |
| 1986 | Ath-Thawrah | PDF | |
| 1986 | Ath-Thawrah | PDF | |
| 1986 | La Repubblica | PDF | |
| 1986 | La Repubblica | PDF | |
| 1987 | Ath-Thawrah | PDF | |
| 1987 | Corriere della Sera | PDF | |
| 1987 | Il Giornale del Turismo | PDF | |
| 1987 | Il Giornale | PDF | |
| 1987 | Il Messaggero | PDF | |
| 1987 | La Repubblica | PDF | |
| 1987 | La Sicilia | PDF | |
| 1987 | L'Arena | PDF | |
| 1987 | Panorama | PDF | |
| 1987 | Il Sole 24 Ore | PDF | |
| 1987 | Il Sole 24 Ore | PDF | |
| 1987 | La Stampa | PDF | |
| 1987 | La Stampa | PDF | |
| 1988 | Il Giorno | PDF | |
| 1988 | Il Mattino | PDF | |
| 1988 | Il Mattino | PDF | |
| 1988 | Il Messaggero | PDF | |
| 1988 | La Repubblica | PDF | |
| 1988 | Il Secolo XIX | PDF | |
| 1988 | Il Secolo XIX | PDF | |
| 1989 | Ath-Thawrah | PDF | |
| 1989 | Il Giornale di Brescia | PDF | |
| 1989 | Il Giornale d'Italia | PDF | |
| 1989 | Il Messaggero | PDF | |
| 1989 | Le Scienze | PDF | |
| 1990 | Brescia Oggi | PDF | |
| 1990 | Il Giornale d'Italia | PDF | |
| 1990 | Il Piccolo | PDF | |
| 1990 | Il Sole 24 Ore | PDF | |
| 1990 | Il Tempo | PDF | |
| 1990 | La Gazzetta del Sud | PDF | |
| 1990 | La Nazione | PDF | |
| 1990 | La Sicilia | PDF | |
| 1990 | La Stampa | PDF | |
| 1990 | Messaggero Veneto | PDF | |
| 1990 | Panorama | PDF | |
| 1990 | Popoli e Missione | PDF | |
| 1990 | | PDF | |
| 1990 | Il Secolo XIX | PDF | |
| 1990 | Il Secolo XIX | PDF | |
| 1991 | Corriere della Sera | PDF | |
| 1992 | Corriere della Sera | PDF | |
| 1992 | Libertà | PDF | |
| 1992 | Master Viaggi | PDF | |
| 1992 | | PDF | |
| 1993 | Arab News | JPG | |
| 1993 | Class | PDF | |
| 1993 | Il Giornale dell'Arte | PDF | |
| 1993 | Il Giornale d'Italia | PDF | |
| 1993 | Il Messaggero | JPG | |
| 1993 | La Repubblica | JPG | |
| 1993 | La Terra Santa | PDF | |
| 1997 | La Stampa | PDF | |
| 1998 | Yemen Times | PDF | |
| 2000 | Amica | PDF | |
| 2000 | Corriere della Sera | PDF | |
| 2000 | Il Sole 24 ore | PDF | |
| 2000 | Io Donna | PDF | |
| 2000 | La Stampa | PDF | |
| 2000 | L'Espresso | PDF | |
| 2000 | Il Giornale | PDF | |
| 2000 | Il Giornale | PDF | |
| 2000 | Il Messaggero | PDF | |
| 2000 | Il Messaggero | PDF | |
| 2000 | Il Messaggero Cultura e Spettacoli | PDF | |
| 2000 | La Repubblica | PDF | |
| 2000 | La Repubblica | PDF | |
| 2000 | | PDF | |
| 2000 | | PDF | |
| 2004 | Ath-Thawrah | JPG | |
| 2006 | Newton | PDF | |
| 2006 | Yemen Times | PDF | |
| 2010 | Ath-Thawrah | PDF | |
| 2010 | Ligabue | PDF | |
| 2018 | Il Giornale dell'Arte | PDF | |