Reconstruction of the Iraq Museum of Baghdad
The Prayer Hall of the al-Mirjanya Madrasa
In 1969, based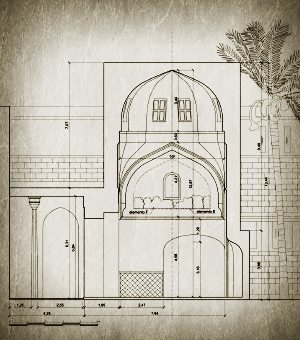 on the Agreement between Italy and Iraq on Scientific and Cultural Cooperation, the Italian-Iraqi Centre for the Restoration of Monuments (CIIRM) and the Italian-Iraqi Institute of Archaeology (IIIA) were founded in Baghdad. Their purpose consisted in the active Italian collaboration in the project initiatives requested by the Iraqi authorities (State Board of Antiquities and Heritage, SBAH) in the specific sectors. Their management was entrusted for the Italian part to the Centro Ricerche Archeologiche e Scavi di Torino – CRAST, directed by Prof. Giorgio Gullini, professor of Archaeology at the University of Turin, already active in Iraq since 1964 with the Italian Archaeological Expedition in Seleucia and Ctesiphon. Arch. Roberto Parapetti has been the director of CIIRM since 1972. In 2012, with the renewal of the Cultural Agreement between Italy and Iraq, the previous two Institutes were defined as follows: Italian-Iraqi Cultural Center for Archaeological Sciences and Restoration (CCIISAR).
CIIRM activities 1972-2002:
– Ctesifonte: The Sasanian palace of Khosrow I.
– Baghdad: Islamic Monuments.
– Babylon: The Ishtar Gate and the South Palace of the Neo-Babylonian age.
– Baghdad: The district of the Ottoman Seraglio.
– Anah: The medieval minaret of the island on the Euphrates.
– Hatra: The Shrine of the Sun of Parthian age.
– Aqar Quf: Dur Kurigalzu's Kassite ziqqurat.

CIRM activities 2003-2012:
– Baghdad: Reconstruction of the Iraq Museum:
Great Assyrian hall; Islamic halls; central courtyard; Assyrian north hall.
CCIISAR activities2012-2019:
– Restructuration of the new premises of the Center in Baghdad in a historic building in front of the Qishlah (Ottoman barracks in the Haya s-Seray neighbourhood), granted by the Ministry of Culture.
– Training courses, exhibitions, concerts, etc.
Monumenta Orientalia activities 2012-2018:–
– Reconstruction of the prayer hall of the Mirjaniya Madrasa.
The project is inspired by the erroneous composition of decorative fragments, already in the Iraq Museum, derived from the demolition in 1946 of the Mirjaniya madrasa (school/college), one of the most important monuments of medieval Baghdad. The project consists in the relocation of the fragments in their original position, of the mosaic decoration of bricks (girih) of the prayer room (musalla) in a new full-scale building, replica of the ancient monument, which stands in the courtyard adjacent to the current Islamic Gallery. Other fragments of the monumental epigraphic repertoire (naqsh) will have to be recomposed and relocated. The project, submitted by Monumenta Orientalia for the continuation of the interventions in the Islamic collection of the Iraq Museum to the Italian and Iraqi authorities, was financed by the MAECI (Ministry of Foreign Affairs and International Cooperation, DGAP). For its realization, a supporting structure in steel sections was provided in the service courtyard, which was connected to the Islamic Gallery, reproducing the interior space of the prayer hall of the ancient madrasa and the correct replacement of the decorations.
The Reconstruction of the Prayer Hall of the Madrasa al Mirjaniya of Baghdad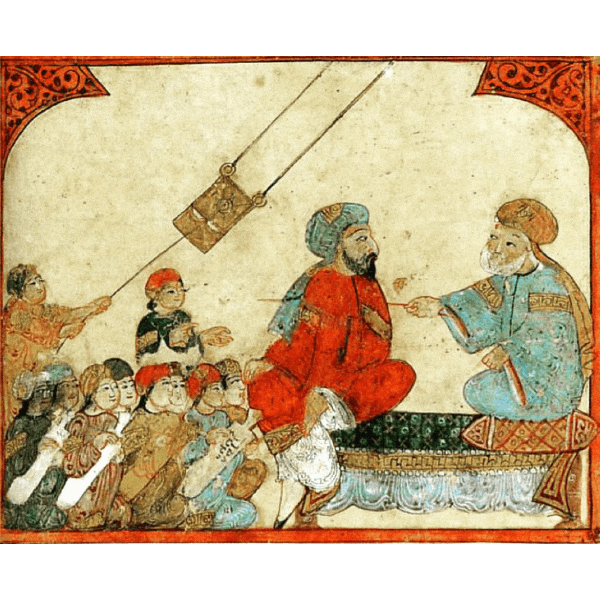 Miniatura di epoca abasí (1054-1121)
Miniatura di epoca abasside (1054-1121)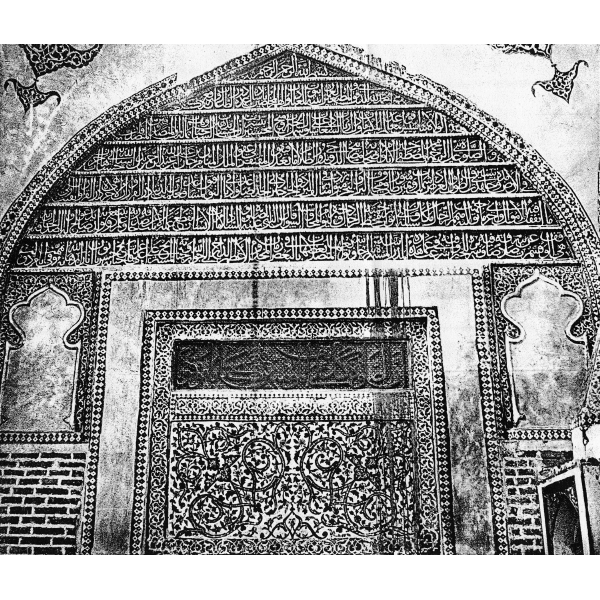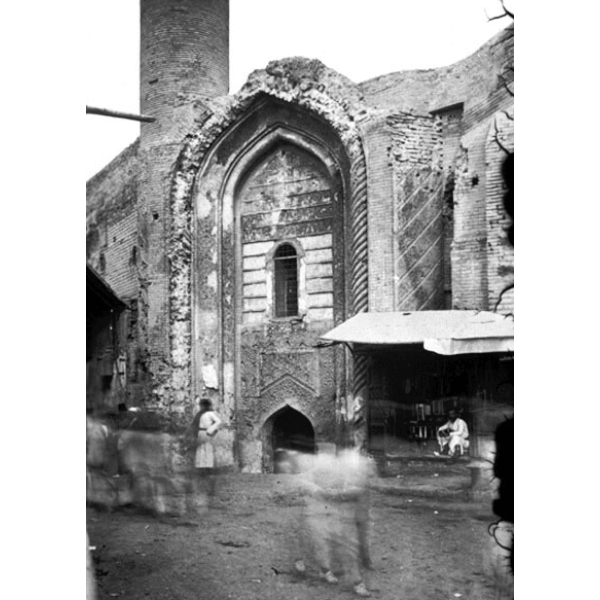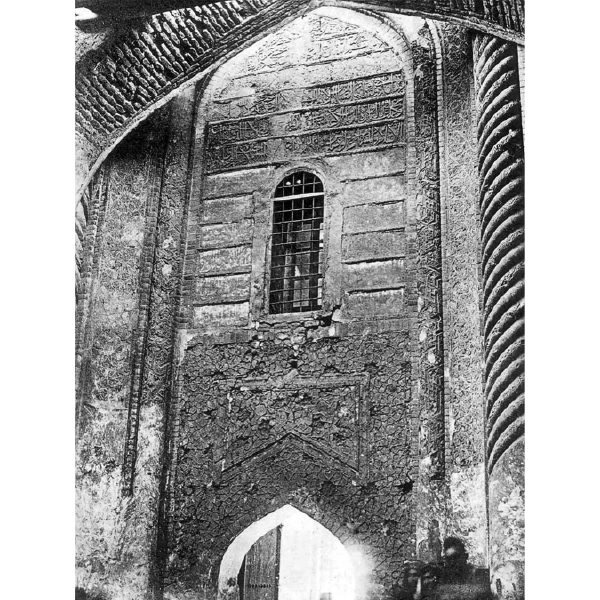 Khan Mirjan, portale di ingresso prima del 1906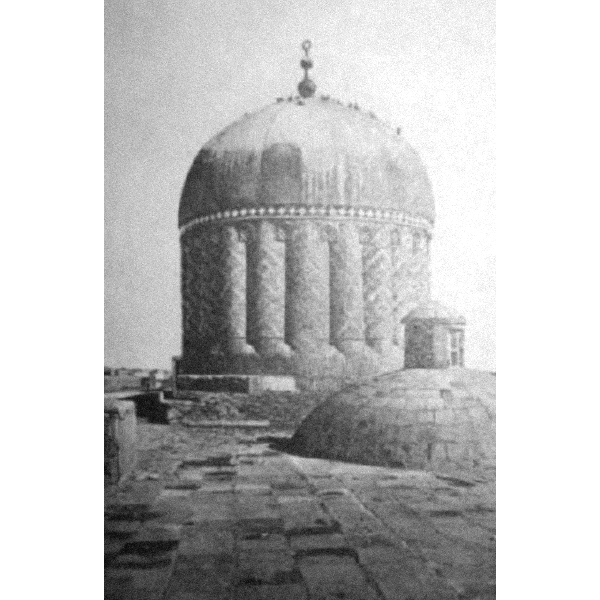 Cupola della tomba di Mirjan abd al-Rahman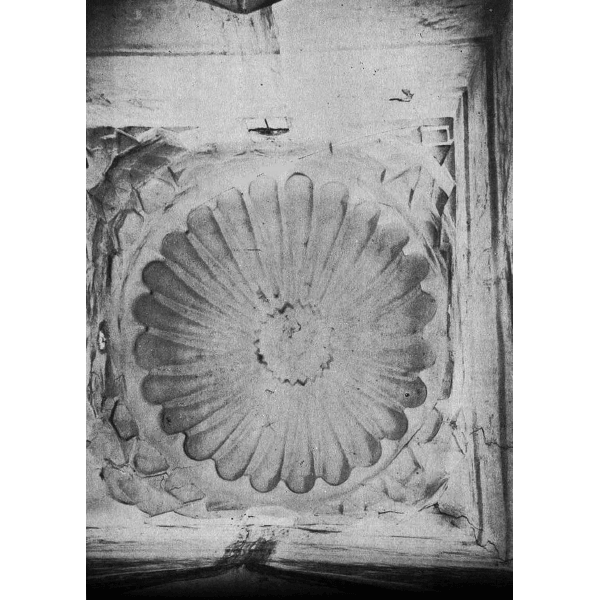 Cupola della tomba di Mirjan abd al-Rahman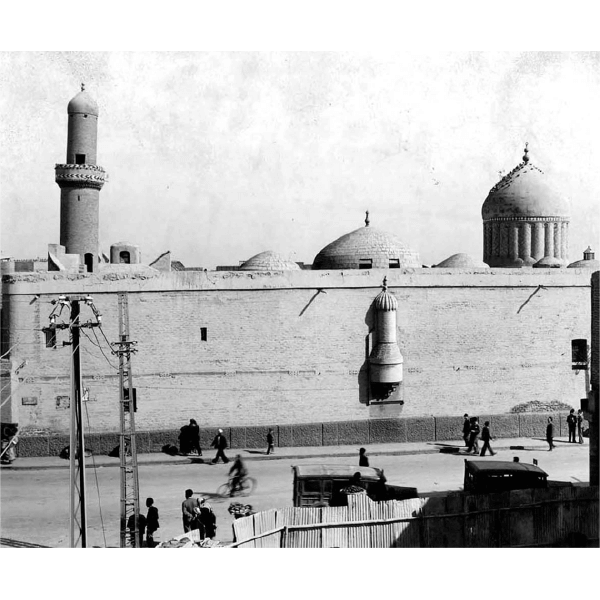 1928 - Lavori di restauro di Pasha 'Ayan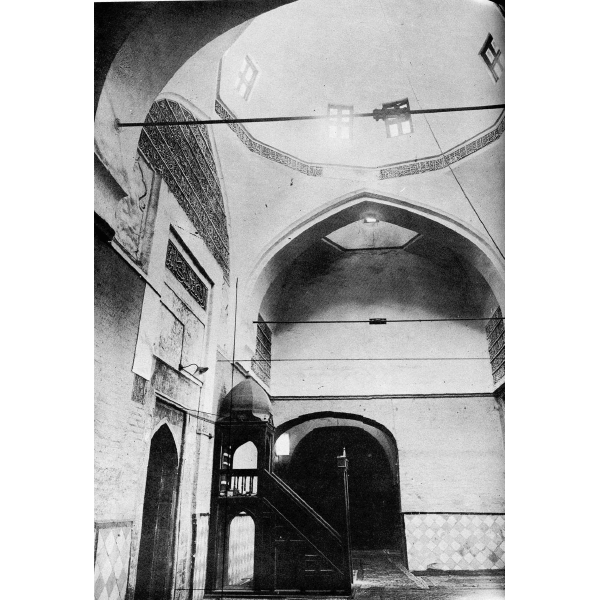 1928 - Lavori di restauro di Pasha 'Ayan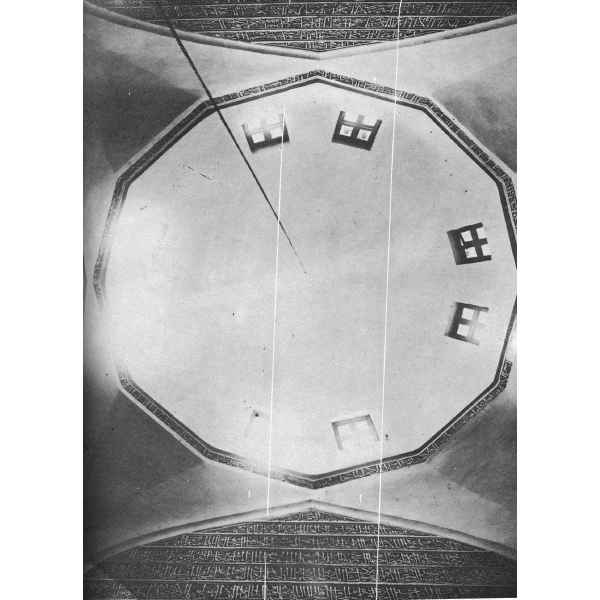 1928 - Lavori di restauro di Pasha 'Ayan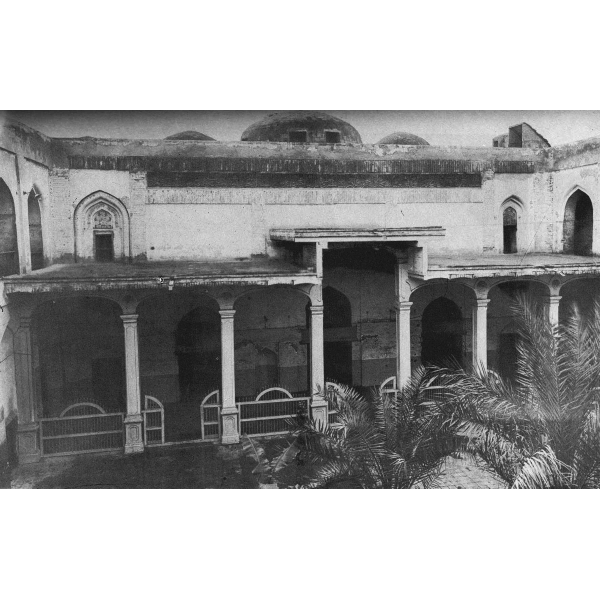 1928 - Lavori di restauro di Pasha 'Ayan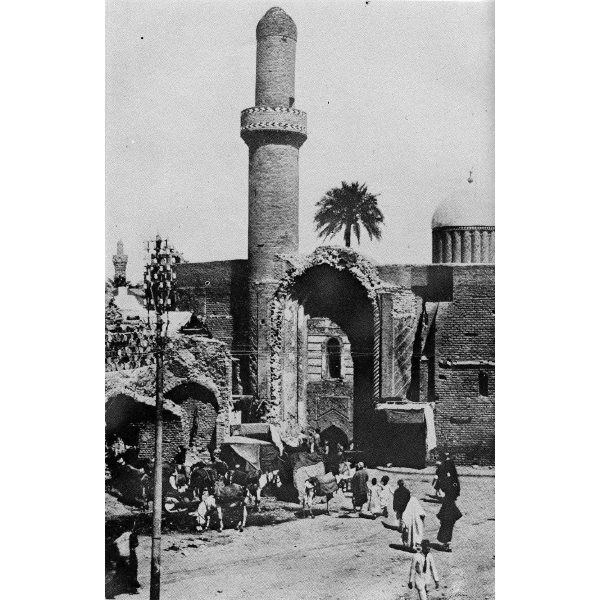 1928 - Lavori di restauro di Pasha 'Ayan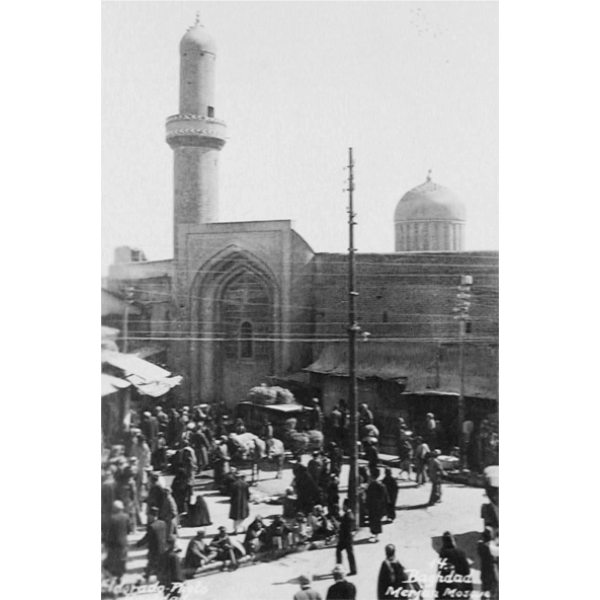 1928 - Lavori di restauro di Pasha 'Ayan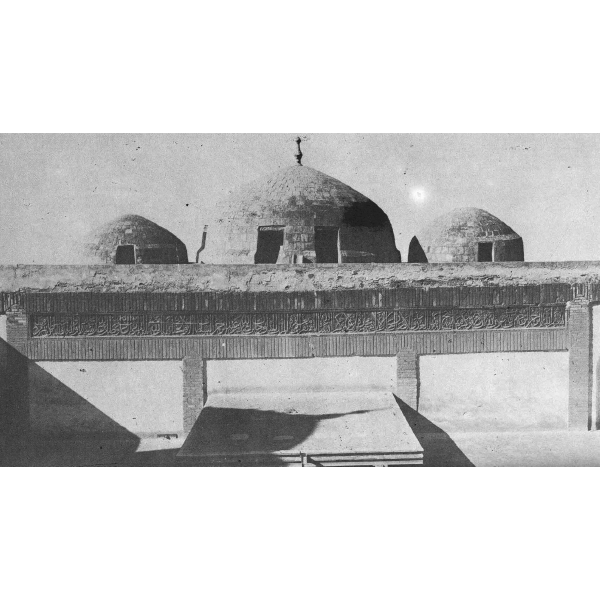 1928 - Lavori di restauro di Pasha 'Ayan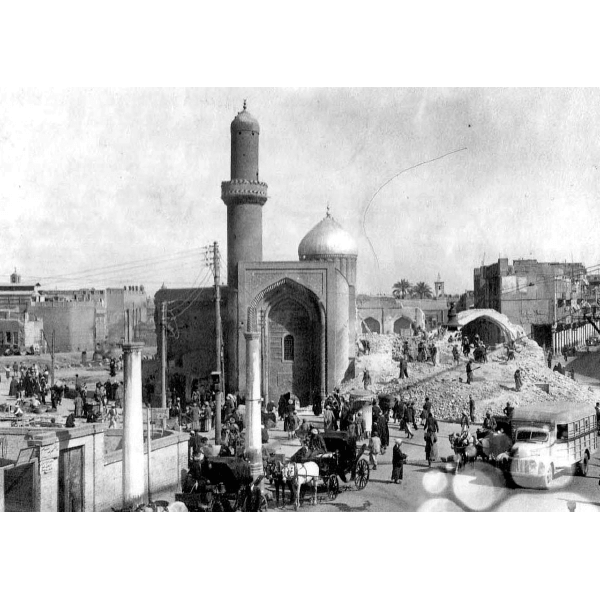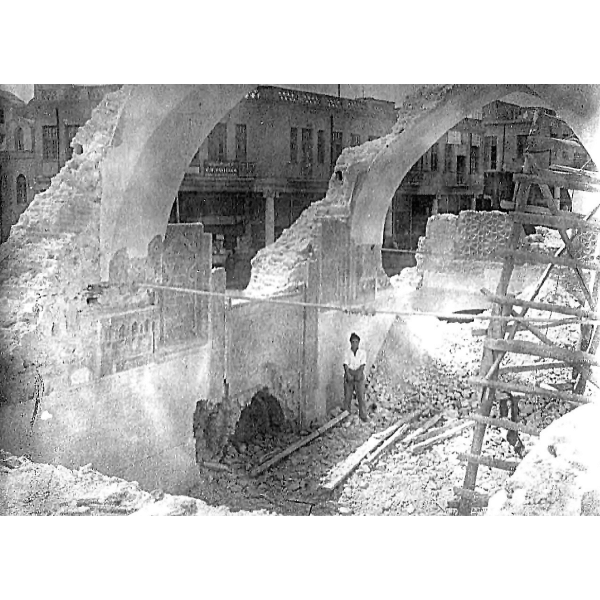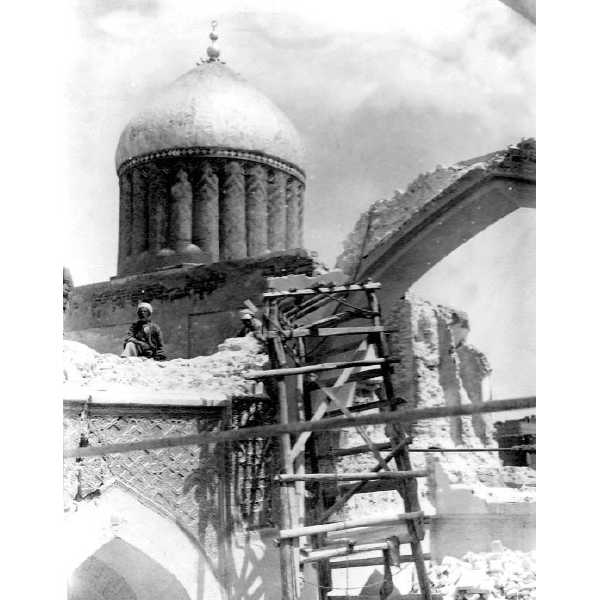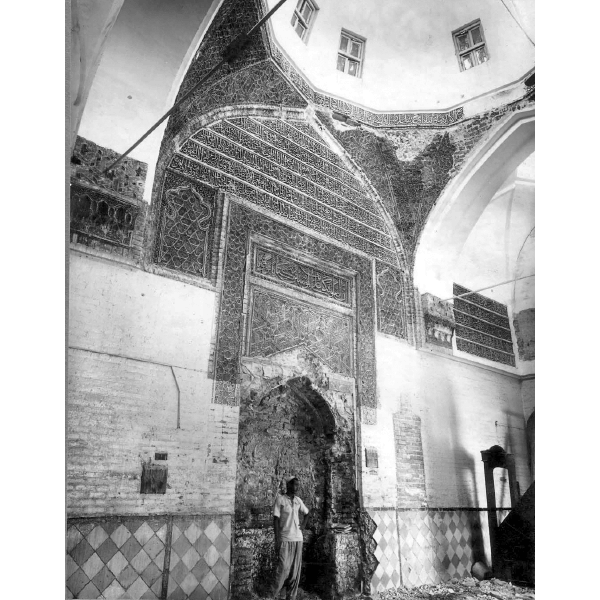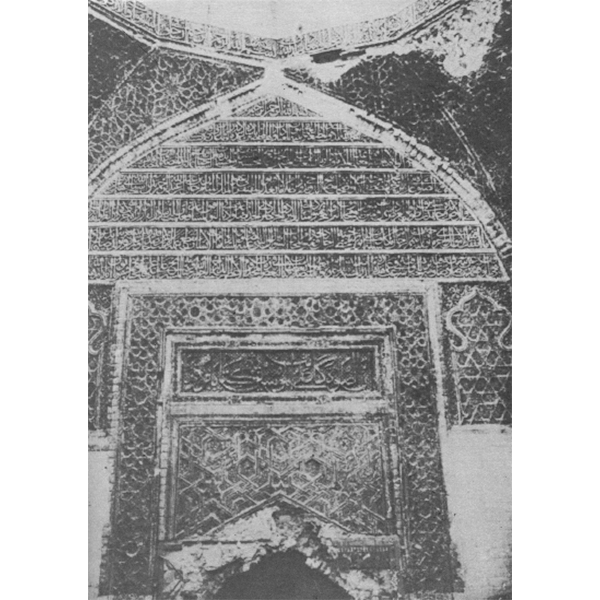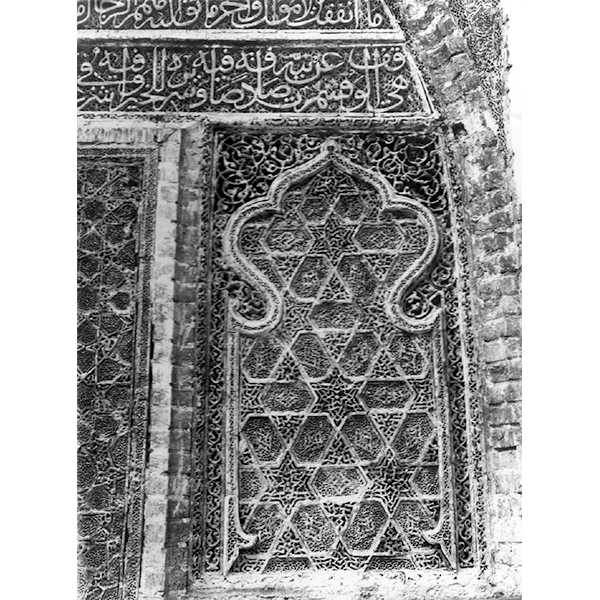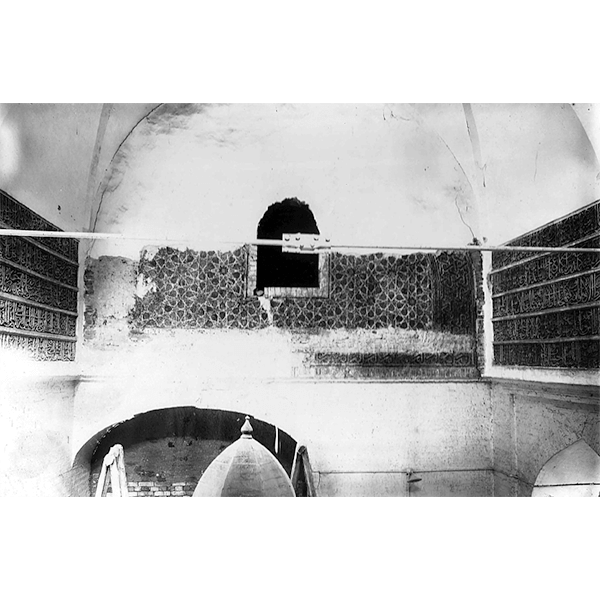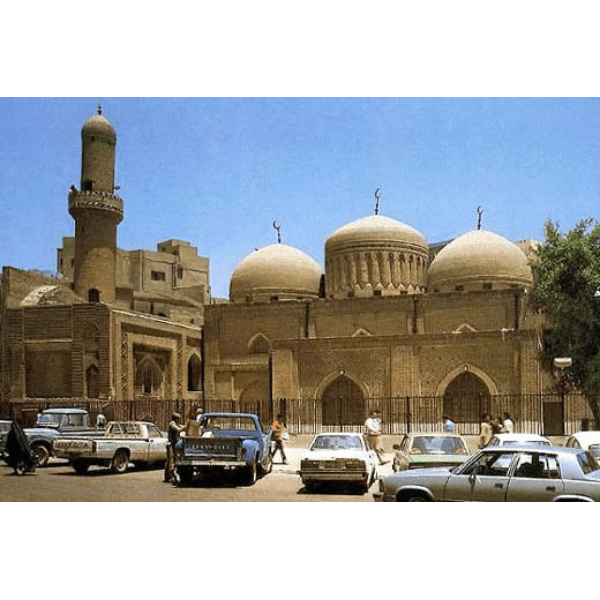 1972 - Restauro e ricostruzione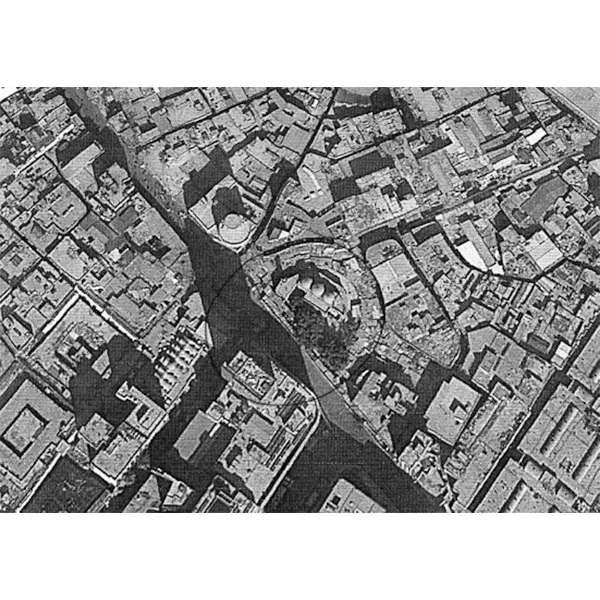 1972 - Restauro e ricostruzione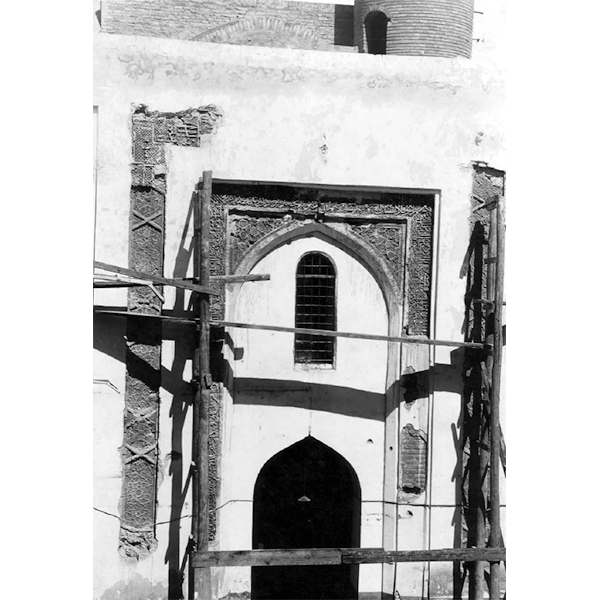 1972 - Restauro e ricostruzione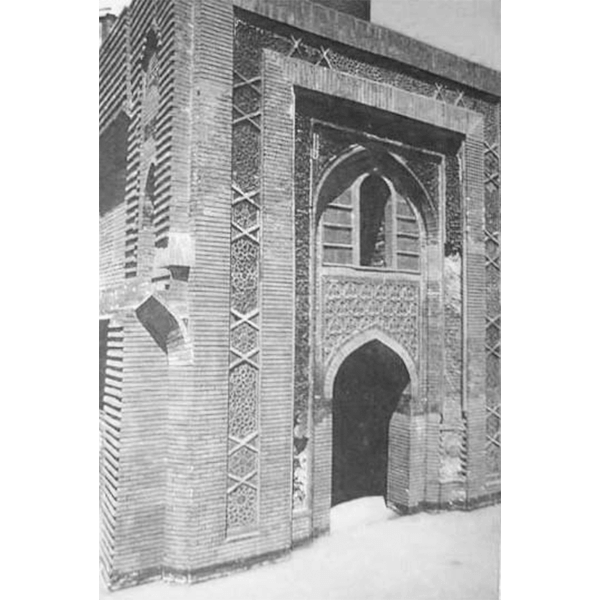 1972 - Restauro e ricostruzione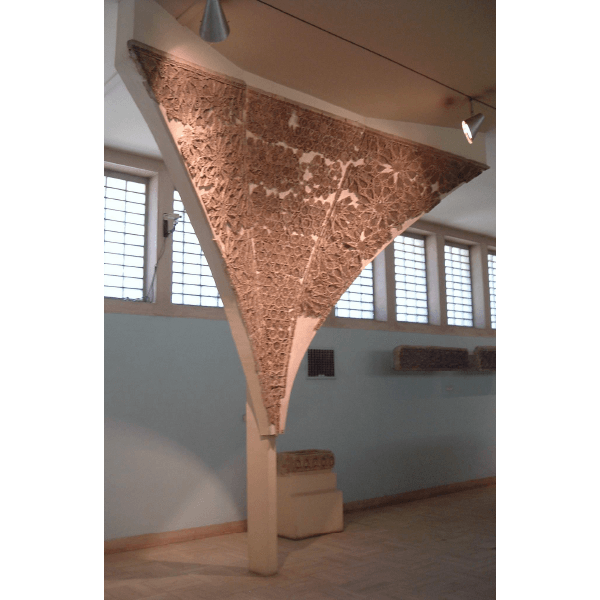 Trasferimento di alcune decorazioni (hazarbaf) al Iraq Museum negli anni '60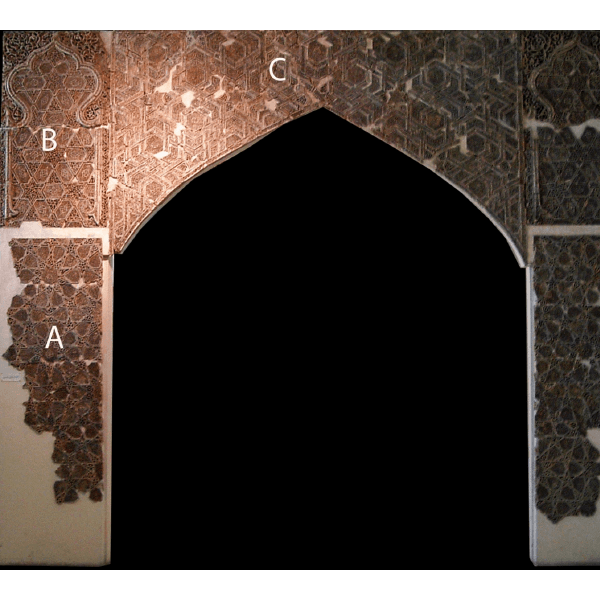 Trasferimento di alcune decorazioni (hazarbaf) al Iraq Museum negli anni '60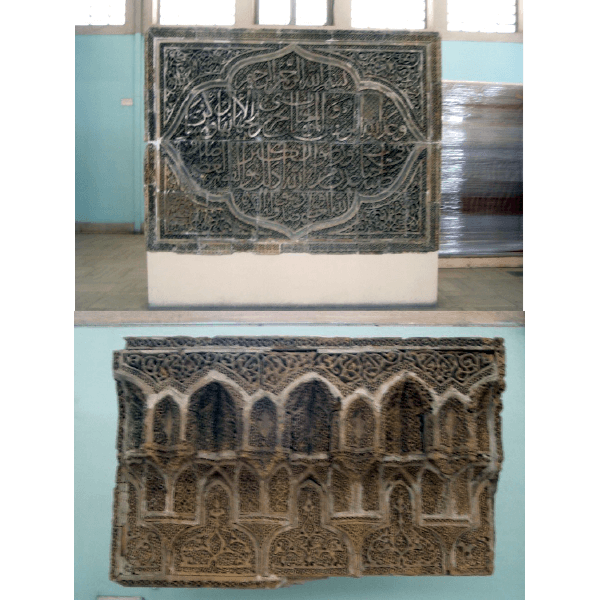 Trasferimento di alcune decorazioni (hazarbaf) al Iraq Museum negli anni '60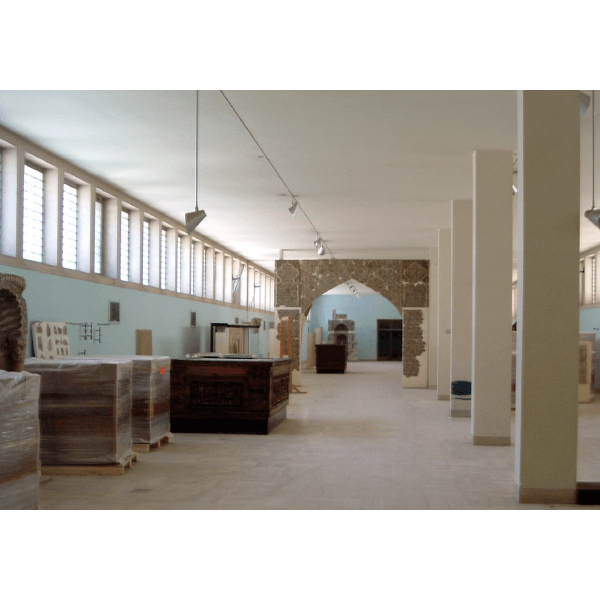 Trasferimento di alcune decorazioni (hazarbaf) al Iraq Museum negli anni '60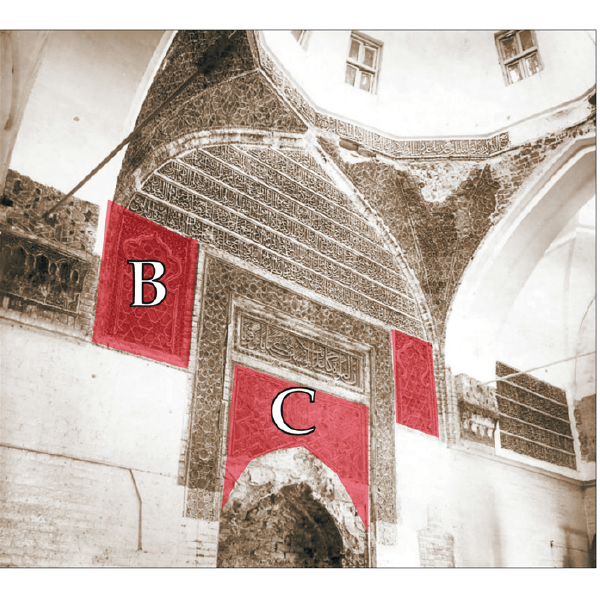 Trasferimento di alcune decorazioni (hazarbaf) al Iraq Museum negli anni '60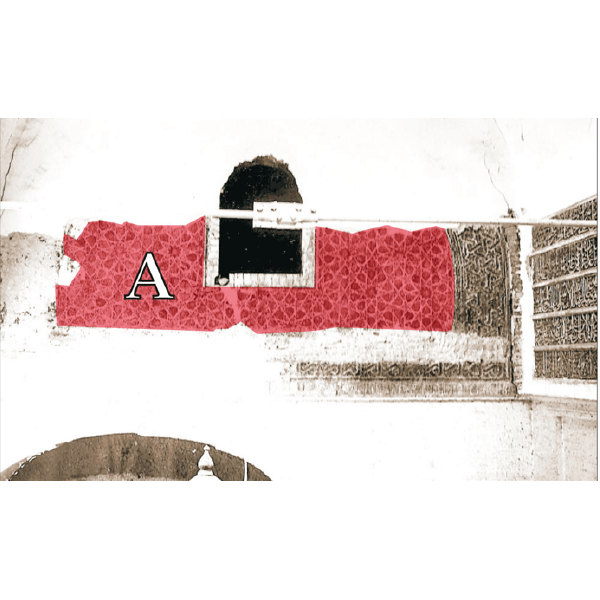 Trasferimento di alcune decorazioni (hazarbaf) al Iraq Museum negli anni '60
Historical photos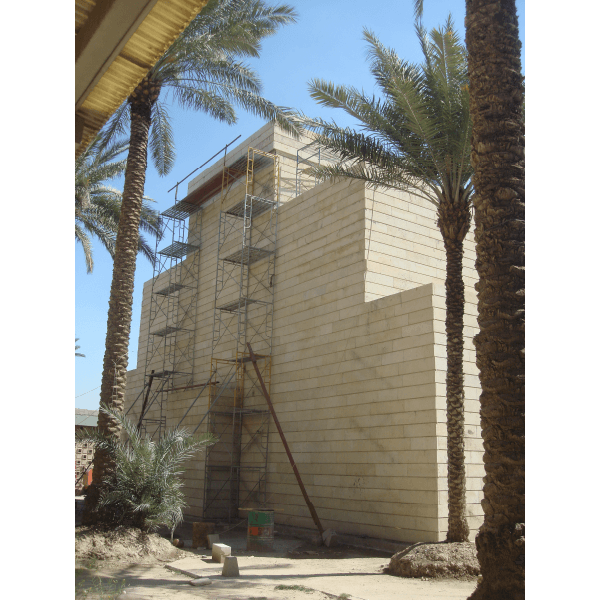 Miniatura di epoca abasí (1054-1121)
Ricostruzione della Sala di Preghiera della Madrasah al-Mirjaniyah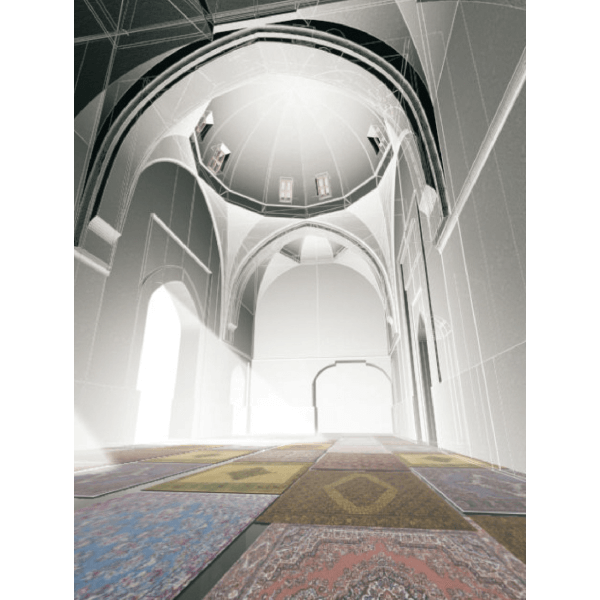 Miniatura di epoca abasí (1054-1121)
Ricostruzione della Sala di Preghiera della Madrasah al-Mirjaniyah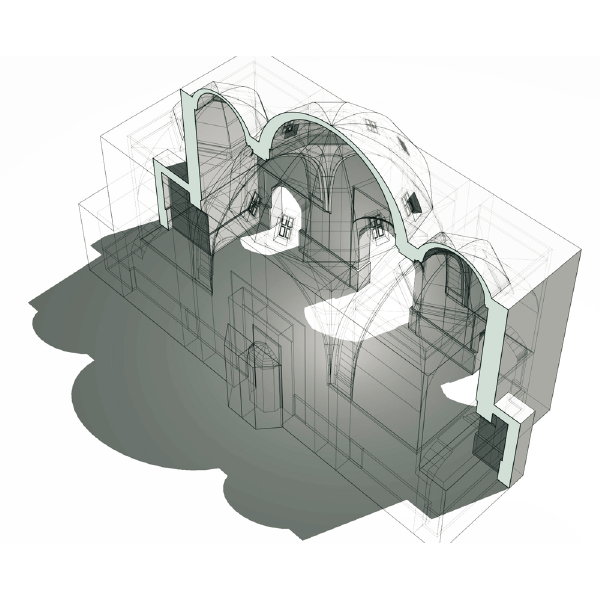 Miniatura di epoca abasí (1054-1121)
Ricostruzione della Sala di Preghiera della Madrasah al-Mirjaniyah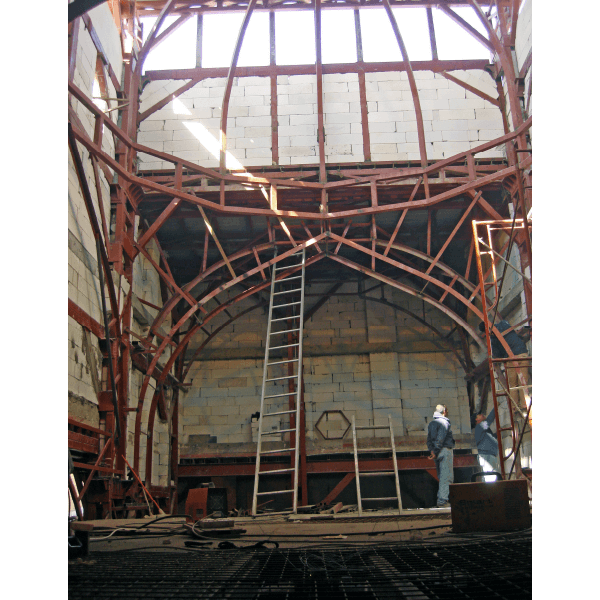 Miniatura di epoca abasí (1054-1121)
Ricostruzione della Sala di Preghiera della Madrasah al-Mirjaniyah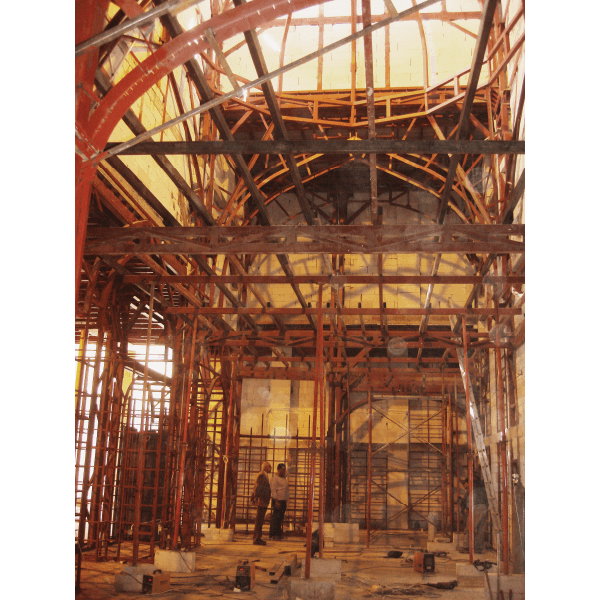 Miniatura di epoca abasí (1054-1121)
Ricostruzione della Sala di Preghiera della Madrasah al-Mirjaniyah
Photo gallery – The reconstruction project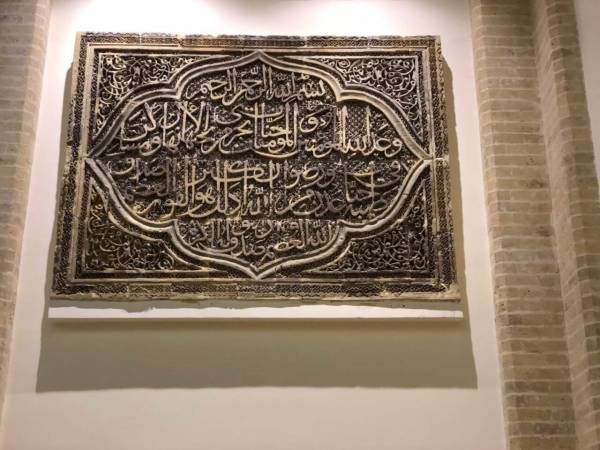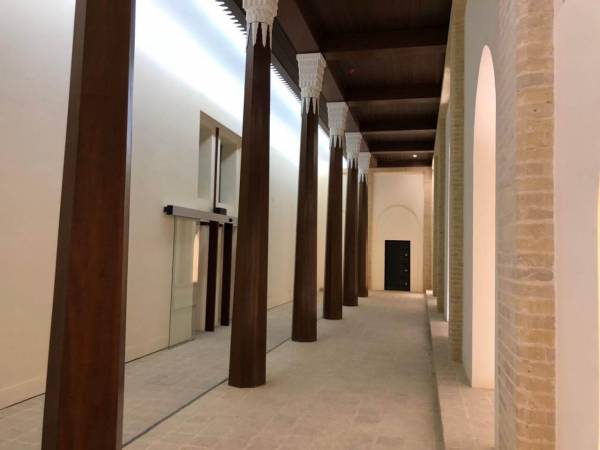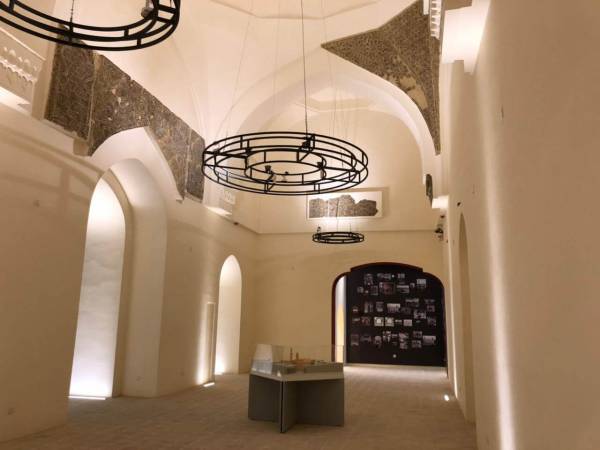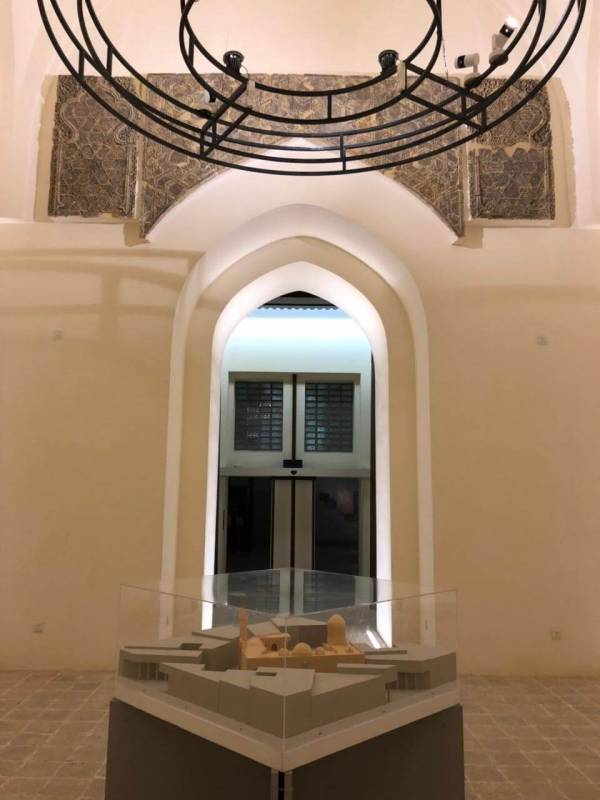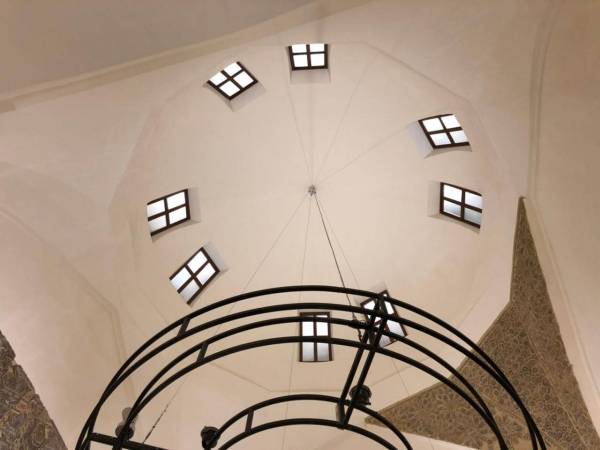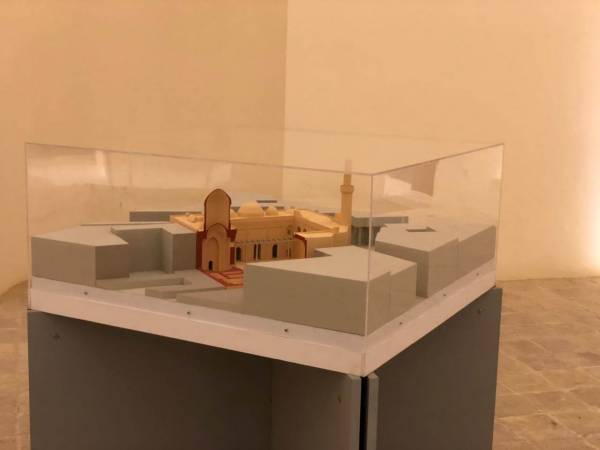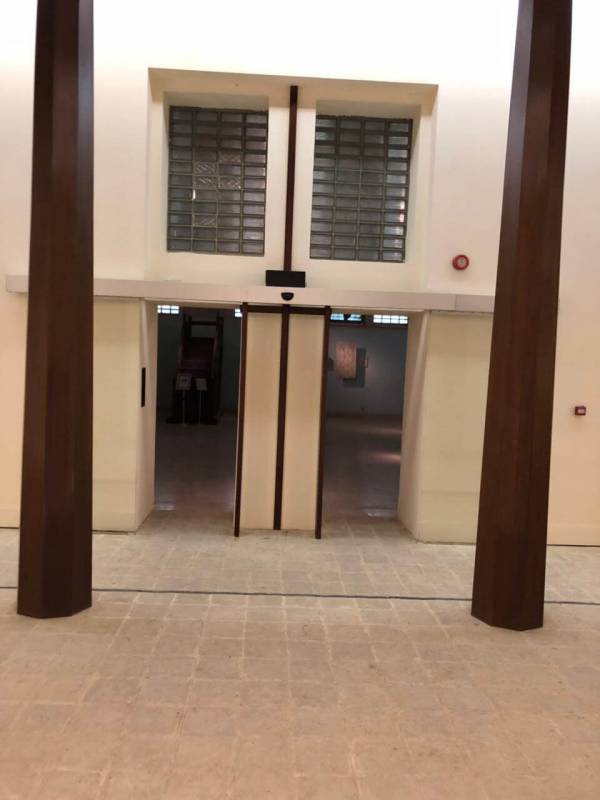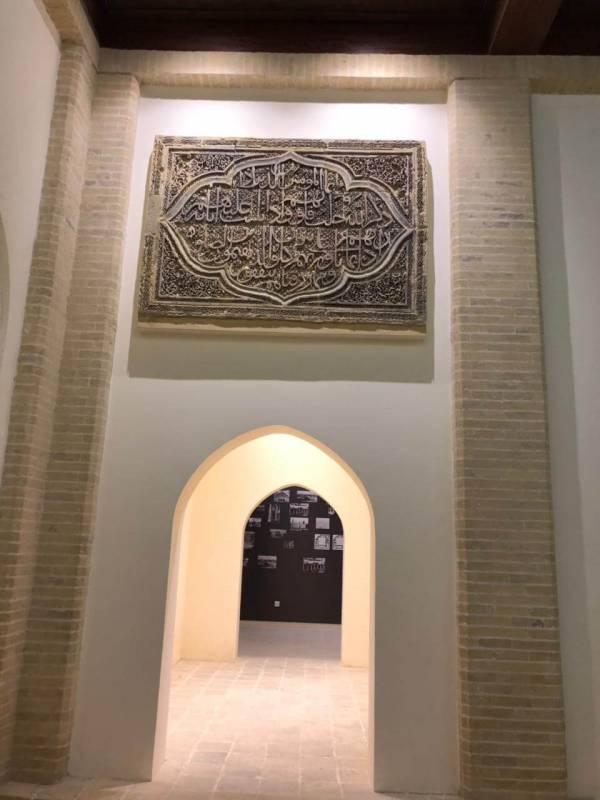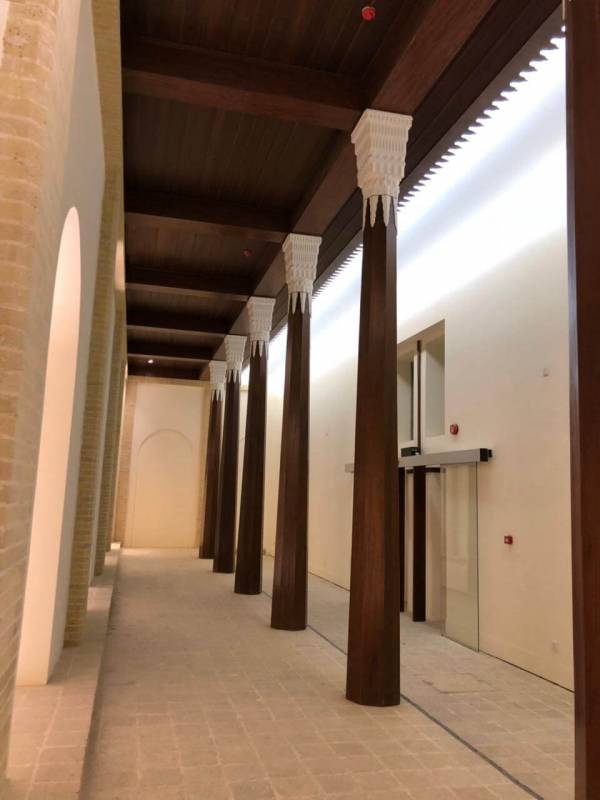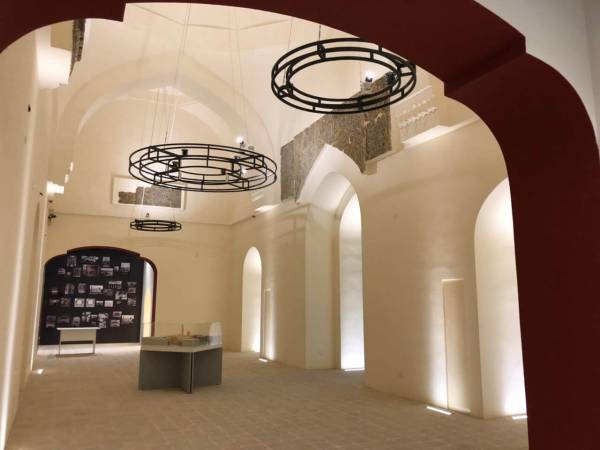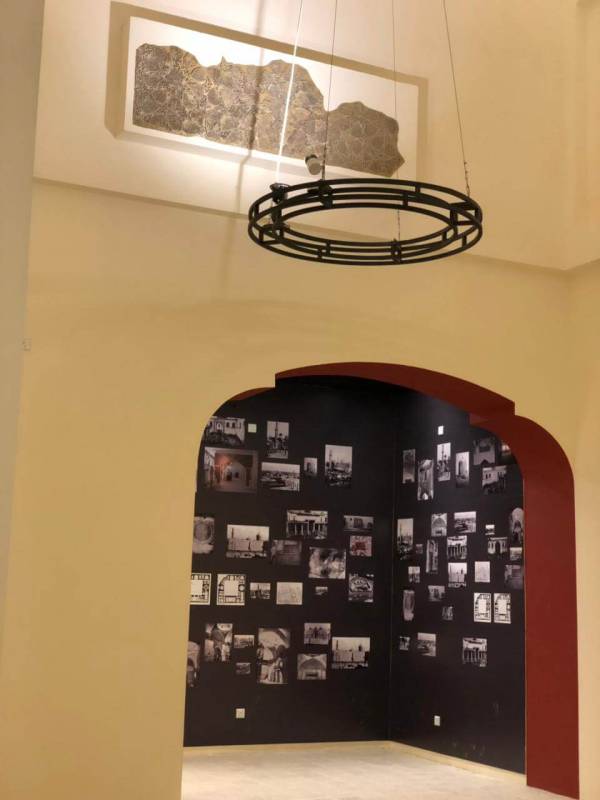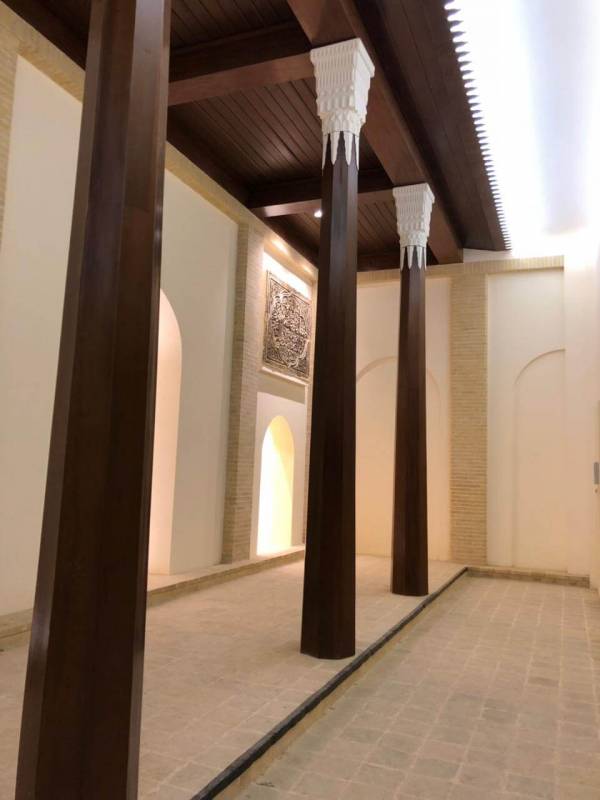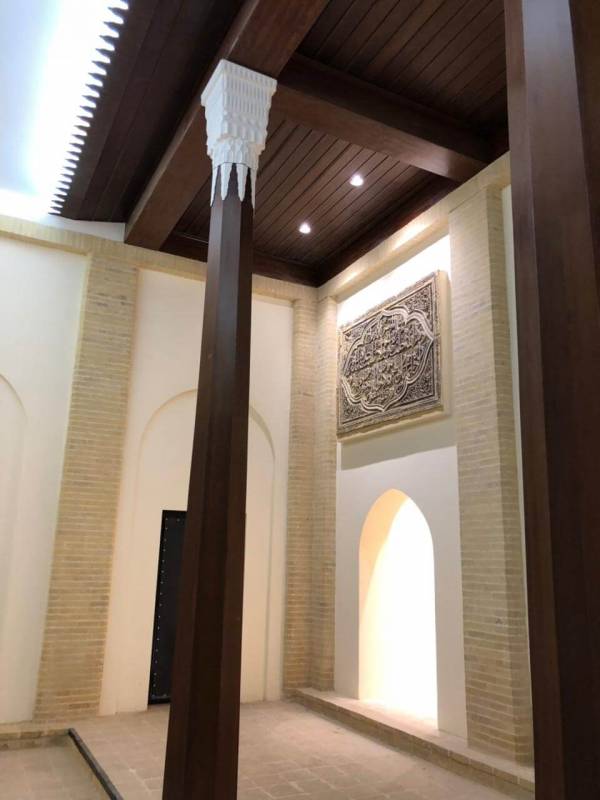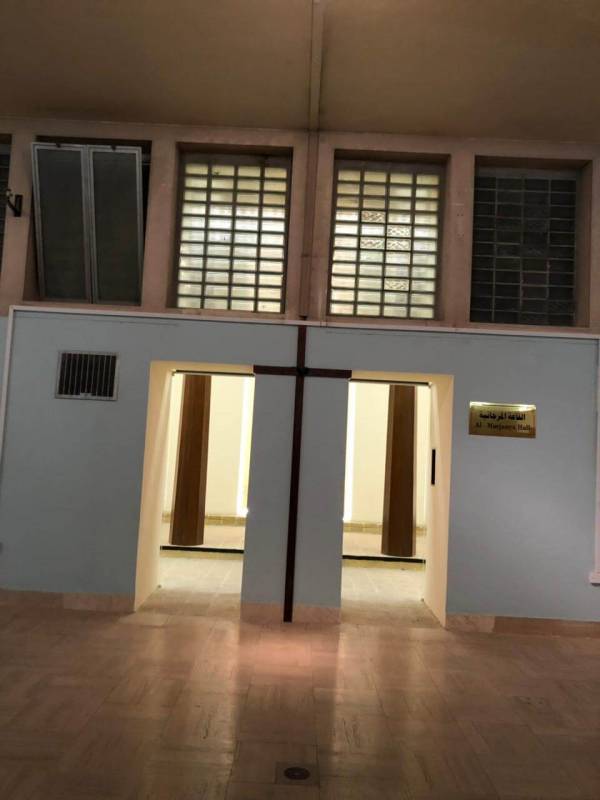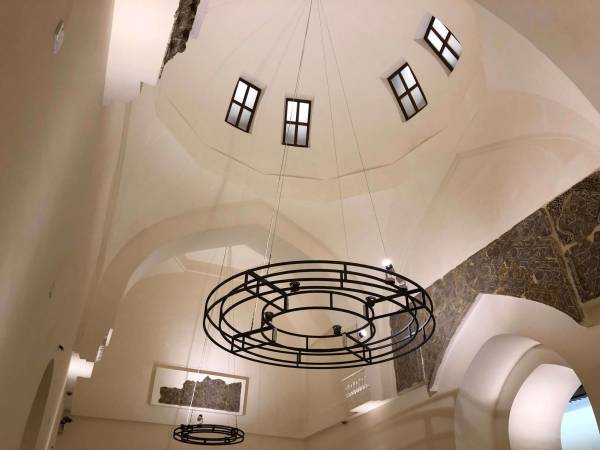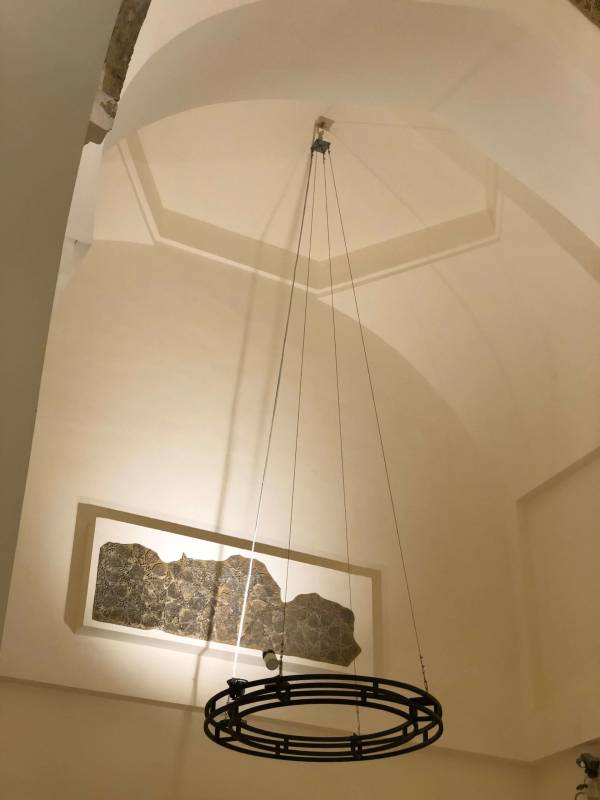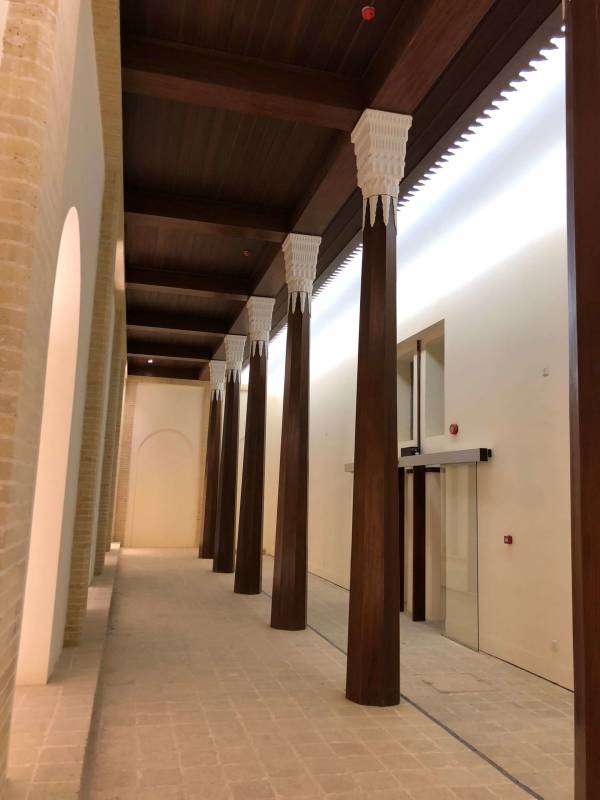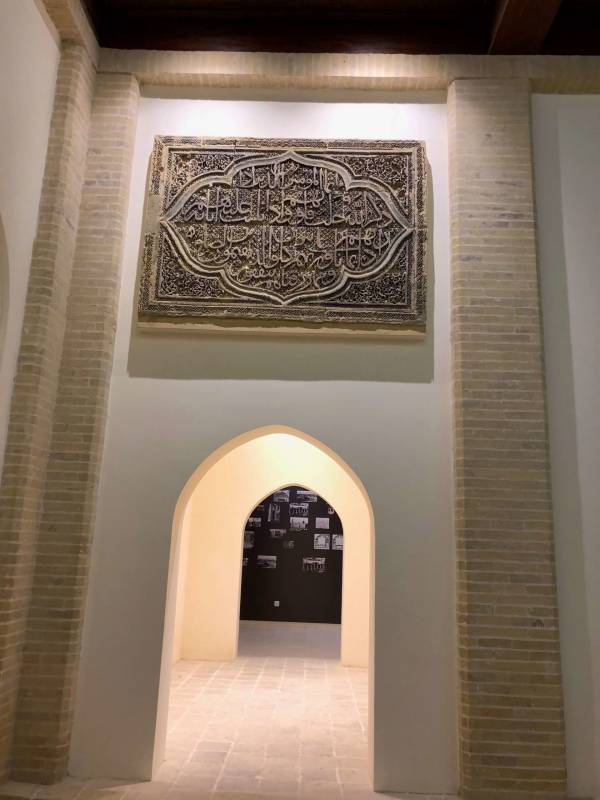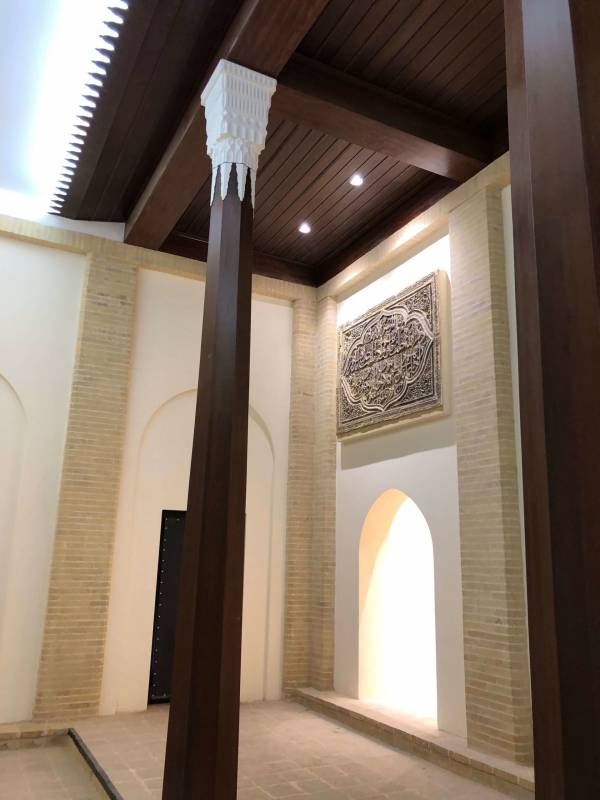 Photo gallery – 'The new praying hall of the Mirjaniya reconstructed inside the Iraq Museum'
Chronology of the monument
| | |
| --- | --- |
| 1357 | (758 H) Realization of the Madrasa and of the nearby caravanserai (khan) by Mirjan, governor of Baghdad, during the reign of the Mongol dynasty of the Jalairids in Iraq, (Shaikh Hassan). |
| 1785 | Sulayman Pasha, governor of the Ottoman control in Iraq, extends the surface of the musalla turned into a mosque (jami). |
| 1928 | Restoration/consolidation by the Awqaf (pious foundations) under the Hashemite monarchy. |
| 1936 | Historical monument of the DG of Antiquity; 1945 study and documentation. |
| 1946 | Demolition, except for the entrance portal and the minaret, and removal of the decorations. |
| 1950–1960 | Construction in the same area of the new Jami Mirjan with application of part of the removed decorations and entrance along the rectified Rasheed Street. |
| 1966 | Inauguration of the new Iraq Museum and exhibition of another part of the madrasa decorations. |
| 2011–2017 | It was noted an inadequate exhibition of the large decorative fragments of the Mirjaniya madrasa, and a project was prepared for a new relocation. |
| 2017 | Inauguration of the Mirjaniya hall annexed to the Islamic Gallery. |
Publications
| AUTORE | ANNO | BIBLIOGRAFIA | TIPO | LINK |
| --- | --- | --- | --- | --- |
| Parapetti, R. | 1979 | Parapetti, Roberto. 1979. "Babylon: Town Planning Proposals." Sumer: A Journal of Archaeology and History in Iraq 35:216-219. | - | - |
| Parapetti, R. | 1985 | Parapetti, Roberto. 1985. "Recupero archeologico e proposte di restauro." In La terra tra i due fiumi. Vent'anni di archeologia italiana in Medio Oriente. La Mesopotamia dei tesori. Torino: Il Quadrante. | - | - |
| Parapetti, R. | 1987 | Parapetti, Roberto. 1987. "The Southern Palace of Babylon: Restoration Proposals." Sumer: A Journal of Archaeology and History in Iraq 35. | - | - |
| Parapetti, R. | 1992 | Parapetti, Roberto. 1992. "Babilonia, restauri di regime." Archeologia Viva 32. | - | - |
| Parapetti, R. | 1994 | Parapetti, Roberto. 1994. "La Torre di Babele: un'ipotesi ricostruttiva tra mito e realtà." Orientis Antiqui Miscellanea 1:107-115. | - | - |
| Parapetti, R. | 1999-2000 | Parapetti, Roberto. 1999-2000. "Documents of Cultural Heritage in Baghdad : traditional houses in al-Kraimat quarter." Mesopotamia. Rivista di Archeologia, Epigrafia e Storia Orientale Antica XXXIV-XXXV:202-228. | - | - |
| Parapetti, R., Ricciardi Venco, R. | 2000 | Parapetti, R., and R. Ricciardi Venco. 2000. "L'architettura del santuario metropolitano di Hatra." Topoi 10. | - | - |
| Parapetti, R. | 2004 | Parapetti, Roberto. 2004. "Il quartiere amministrativo della città Ottomana." In Iraq prima e dopo la guerra", edited by P. Bianco, 119-120. Roma: L'Erma di Bretschneider. | - | - |
| Parapetti, R. | 2004 | Parapetti, Roberto. 2004. "La sensazione di una riapertura " In Iraq prima e dopo la guerra", edited by P. Bianco, 115-118. Roma: L'Erma di Bretschneider. | - | - |
| Parapetti, R. | 2008 | Parapetti, Roberto. 2008. "Documents of Islamic Architecture in Iraq." Mesopotamia. Rivista di Archeologia, Epigrafia e Storia Orientale Antica 43:31-128. | - | - |
| Parapetti, R. | 2008 | Parapetti, Roberto. 2008. "The Contribution of the Centro Scavi di Torino to the reconstruction of the Iraqi Antiquities." In The destruction of Cultural Heritage in Iraq, edited by P. G. Stone and J. Farchakh Bajjaly. Woodbridge: The Boydell press. | - | - |
| Parapetti, R. | 2012 | Parapetti, Roberto. 2012. "Documents of the Iraqi-Italian Centre for the Restoration of Monuments: The sites of the Iraqi-Italian Institutes of Baghdad, The Iraq Museum." Mesopotamia. Rivista di Archeologia, Epigrafia e Storia Orientale Antica XLVI. | - | - |
| Parapetti, R. | 2016 | Parapetti, Roberto. 2016. "La Mirjaniya Madrasa di Baghdad." In L' Iraq museum di Baghdad : gli interventi italiani per la riqualificazione di un patrimonio dell'umanità, edited by AA.VV. Torino: CRAST. | - | - |
| Parapetti, R. | 2016 | Parapetti, Roberto. 2016. "Medieval Hatra." In Hatra, the Sanctuary of the Sun God in Christian and Medieval Times, edited by R. Ricciardi Venco and R. Parapetti. Aram Periodical | - | - |
| Parapetti, R. | 2017 | Parapetti, R. 2017. "The Lost Mirjaniya Madrasa of Baghdad, Reconstructions and Additonal." Mesopotamia. Rivista di Archeologia, Epigrafia e Storia Orientale Antica LII. | PDF | |
| Parapetti, R. | 2017 | Parapetti, R. 2017. "Reconstruction of the Musalla of al-Mirjaniya Madrasa". SBAH Ministry of Culture of Iraq. | PDF | |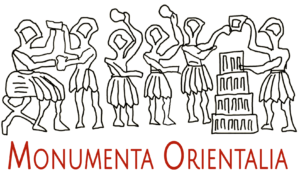 Jordan
Yemen
Italy
Lebanon
Libya